Town of Crossfield
Crossfield was founded in 1892 as a rail station on the Calgary to Edmonton line of the Canadian Pacific Railway. The community was named after an engineer with the Canadian Pacific Railway survey crew. By 1904, the community had a post office, a general store, a hotel and a school. In 1906, the first grain elevator opened. Crossfield was incorporated as a village the following year. In 1980, Crossfield incorporated as a town. In the 2021 Census of Population conducted by Statistics Canada, Crossfield had a population of 3,599. The primary economic base of the Crossfield area is agriculture, agricultural services and natural gas processing. The Crossfield Gas Plant located south of the town has been operation since 1965.
Crossfield Cemetery
The Crossfield Cemetery is located approximately 1.3 kilometres east of Crossfield, on Township Road 285. As a publicly held cemetery, the town's Operational Services, along with the Parks Department, maintains the Crossfield Cemetery year-round. The Town Administration office also manages the sale of plots and columbarium, interment planning and monument permits.
At last count in spring 2022, the cemetery had almost 1,700 burials. Crossfield Town council members unanimously approved the implementation of a sustainable and environmentally friendly burial site within the borders of the existing Crossfield Cemetery during their regular meeting on Feb. 15, 2022.
Address
10063 Township Rd 285
City: Crossfield,
Province: Alberta


Map Location
Latitude: 51.43041
Longitude: -114.00358

Map Location
Surname
Given Name
Born
Died
Age
Cemetery
Location
Obituary
Narrative
R Code
The 25 most common surnames found in this cemetery.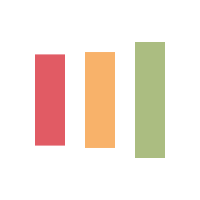 The 25 most common given names found in this cemetery.