Water Valley Township
Water Valley is an unincorporated community within Mountain View County, Alberta, Canada. Situated amongst the foothills of the Canadian Rockies, Water Valley is approximately 83 kilometres (52 mi) from the City of Calgary, along Highway 579 west of Highway 22 (Cowboy Trail). Water Valley boasts a small, but thriving commercial sector, along with a number of permanent residents, and is situated close to Winchell Lake, the Little Red Deer River and the Water Valley Golf Course.
Water Valley Cemetery
Also known as Christ The King Redeemer and Christ The King Roman Catholic Cemetery, the cemetery was originally operated by Christ the King Catholic Church in Water Valley. The land the cemetery sits on was donated to the Roman Catholic Diocese of Calgary on January 24, 1938 by Samuel and Harriet Laveck. The cemetery was established February 22 of that same year. The oldest part of the cemetery is the North East corner which is where you will see the first burial sites. The first of these, Mr. James Harley was buried on Sept. 10, 1941 and the second, Samuel Laveck was buried On December 7, 1942. A wooden cross marks the grave of another of the park's residents, revered cowboy poet Lloyd Dolen, 1917–2004. His epitaph reads: "Just passing through."
Address
Range Rd 52 & Highway 579
City: Water Valley,
Province: Alberta


Map Location
Latitude, Longitude
51.50128, -114.61151

Map Location
Surname
Given Name
Born
Died
Age
Cemetery
Location
Obituary
Narrative
R Code
The 25 most common surnames found in this cemetery.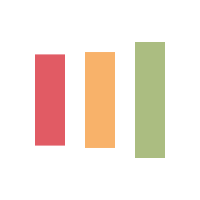 The 25 most common given names found in this cemetery.