The Foothills cemetery, located between Turner Valley and Black Diamond, opened in 1976. Prior to that date, area residents were buried in Okotoks, Millarville and High River. As of 2022, 693 people were interred at Foothills Cemetery. The cemetery is a shared service provided by the Town of Black Diamond, the Town of Turner Valley and Foothills County. The cemetery is managed by the Foothills Cemetery Board. This Board is made up of representatives from Black Diamond, Turner Valley and the MD of Foothills. It is responsible for the operation and future planning of the Foothills Cemetery.
Black Diamond and Turney Valley are sister towns just 3 km apart from each other, about 60km southwest of Calgary. They are in the heart of Foothills County, some of the best ranching country in the province.
Black Diamond is located at the intersection of Highway 22 (Cowboy Trail) and Highway 7. Its first post office opened in 1907. Black Diamond was so named because of coal deposits near the original town site It has a hospital, shops, hotels and residences, elementary school (K-6th grade), high school (7th-12th grade), hockey rink and a Boys and Girls Club.
Turner Valley was named after Robert and John Turner who settled in the area in 1886. The town was once the centre of an oil and natural gas boom. For 30 years, the Turner Valley oilfields were a major supplier of oil and gas and the largest producer in the British Empire. Today, Little oil or gas remains.
Address
176044 402 Ave W
City: Black Diamond / Turner Valley,
Province: Alberta


Map Location
Latitude: 50.6885
Longitude: -114.25967

Map Location
Surname
Given Name
Born
Died
Age
Cemetery
Location
Obituary
Narrative
R Code
The 25 most common surnames found in this cemetery.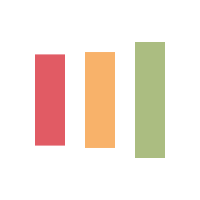 The 25 most common given names found in this cemetery.