Rocky View Garden of Peace
The Rocky View Garden of Peace Cemetery is one of three cemeteries owned and operated by Rocky View County. The cemetery is located on a serene expanse of 30 acres of land, featuring beautiful floral gardens, shrubs, and mature trees. Staff work year-round to maintain the grounds. Rocky View Garden of Peace cemetery is located two kilometres east of the Calgary City Limits, at the corner of Highway 1 (Trans-Canada Highway) and Garden Road NE (100 Street NE).
A range of interment options are offered, including: Full Size Plots that can accommodate up to two caskets and four urns, In-Ground Cremation Plots that can accommodate up to four urns, Plots that can accommodate Upright Monuments or Flat Markers, Field of Honour for veterans and their spouses, Above Ground Columbarium Niches that can accommodate one to two urns, two to three urns, A Rose Garden for the scattering of cremated remains with a memorial name plaque wall, and dedicated gardens and sections to different religious affiliations, as well as a garden dedicated to pregnancy loss, infants, and children.
There is also a Chapel and Crematorium on site, which is operated by Choice Memorial Cremation & Funeral Services.
Source: https://www.rockyview.ca/cemetery-locations-hours
Address
243208 Garden Rd NE
City: Just outside Calgary city limits,
Province: Alberta


Map Location
Latitude, Longitude
51.06521, -113.88563

Map Location
Surname
Given Name
Born
Died
Age
Cemetery
Location
Obituary
Narrative
R Code
The 25 most common surnames found in this cemetery.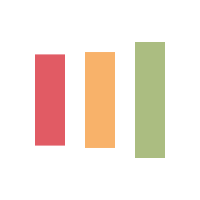 The 25 most common given names found in this cemetery.