Like the adjacent St. Patrick's Roman Catholic Church, St. Paul's Church and adjoining cemetery stand on land donated by the area's first white settler, John Glenn. However, in historical significance, St. Paul's eclipses its neighbour. Built in 1885 at a cost of $800 as an exact but smaller replica of Calgary's first Church of the Redeemer, St. Paul's is an excellent example of the type of church built by the first wave of Anglican settlers which swept across southern Alberta, and forms part of the unique heritage of the Anglican Church in the area.
St. Paul's Anglican was designed by John Charles Malcolm Keith after the plan of the original Cathedral Church of the Redeemer, built just east of its current site at the corner of 7th Avenue and 1st Street SE in downtown Calgary. From 1887 until 1891 St. Paul's also served as an early school. In 1976 the Church was declared an historic site by the Province of Alberta. St. Paul's is built with elements of basic Gothic styling, including arched windows and doorways. The cruciform plan is created by a rear annex. A belfry stands on the steeply-pitched gabled roof; the bell hung in the Church of St. Andrew the Apostle in Thelveton, England, for 200 years before being donated to St. Paul's. It has excellent interior details. Services have been held continuously in the church since 1885. In 1976, St. Paul's was declared a Registered Historic Resource. *
* Sourced in part from https://www.calgary.ca/pda/pd/heritage-planning/scripts/discover-historic-calgary-resources.html?dhcResourceId=253
Address
14620 Macleod Tr SE (access off 146 Ave SE & Bannister Rd)
City: Calgary,
Province: Alberta


Map Location
Latitude: 50.9217711815274
Longitude: -114.071167515439

Map Location
Surname
Given Name
Born
Died
Age
Cemetery
Location
Obituary
Narrative
R Code
The 25 most common surnames found in this cemetery.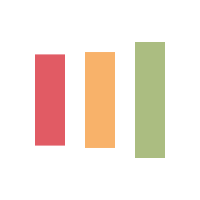 The 25 most common given names found in this cemetery.