Excerpts from History of Springbank United Church by Evelyn Buckley on the occasion of the church's 120th anniversary September 24 2006.
"The story of the Springbank church…. Lies in the staunch and devoted lives of the men and women who have brought up their families in this community starting back in the days of the homestead and the horse and buggy through to the era of the super highway. Wives and children combined through good and bad times, through drought and wars to give the church their lives and their faith. Through all the changes that have taken place many of the names of the pioneers remain on the active roll as their children, grand-children and great grand-children remain faithful to the cause their ancestors loved so dearly." Rev W. J. Dr Collett
1886 – Worship Begins in Springbank
Three years after the C.P.R. made its dramatic arrival at the sprawling outpost called Calgary, James and William Young settled west of the tiny town, building small log homes for their families who arrived in November 1886. Shortly after their arrival, James and Lily Young opened their home to any neighbor's who wanted to join them in worship and Sunday School. Laymen and occasionally ministers would come as preachers.
1887 – A Log School is Built
The Youngs, along with their neighbors, were instrumental in building the log school in 1887. The church was able to move to the school and Sunday mornings saw the Youngs transporting their grand piano by wagon to worship every Sunday.
Address
250011 Range Rd 33
City: Calgary,
Province: Alberta


Map Location
Latitude: 51.0965929142834
Longitude: -114.350687885121

Map Location
Surname
Given Name
Born
Died
Age
Cemetery
Location
Obituary
Narrative
R Code
The 25 most common surnames found in this cemetery.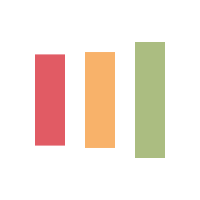 The 25 most common given names found in this cemetery.